90W Dell C7VJC,450-19041 Slim Power Adapter - 19.5V 4.62A
This is brand new 19.5V 4.62A 90W replacement Dell C7VJC AC Adapter for most Dell laptops(Dell Inspiron 14R,15R,17R,Latitude E4200,E4300,E5400,E6420,E6220,E6320,E6520,E7440 etc).
SKU :
UKD200-1
Condition :
Brand New,Genuine
AC Input :
100 ~ 240V
Color :
Black
DC Output :
19.5V==4.62A
Connector :
7.4mm*5.0mm central pin
Capacity :
90W
Dimension :
130x66x23mm
Description
Compatibility
Shipping
Payment
Warranty
Note :
1. Before placing an order please check your old adapter DC Output,ensure it's 19.5V 4.62A.
2. Please compare the connector to our product image,ensure they are same (size: 7.4mm*5.0mm central pin in the plug)
3. This adapter not fit for Dell Inspiron 1425,Inspiron 1426,Inspiron 1427,Inspiron 14Z-5439, Inspiron Mini 9, Inspiron Mini 10,Vostro V5460,Vostro V5470,Vostro V5560,Vostro V5570.
Specifications
Condition: Brand New,Genuine
AC Input: 100 - 240V 1.5A 50-60Hz
DC Output: 19.5V==4.62A 90W
Tip size: 7.4mm*5.0mm (central pin in the plug)
Color: Black
Dimension: 130x66x23mm
Package Includes
1 x Laptop AC Adapter (if you needed the Power Cord, please remark it when process check out)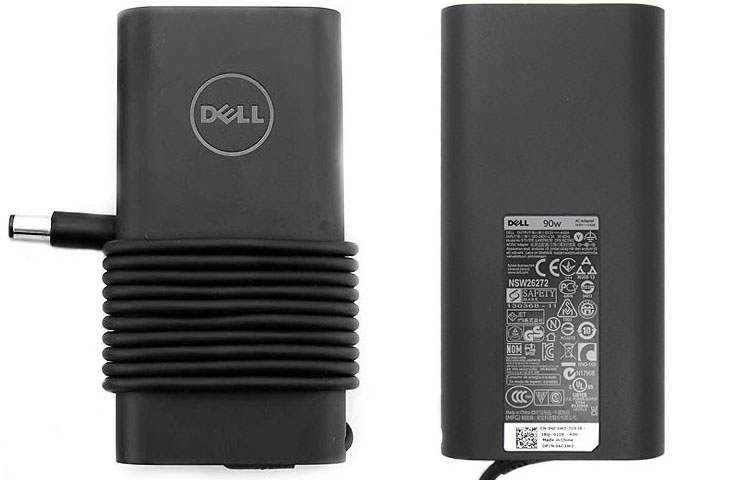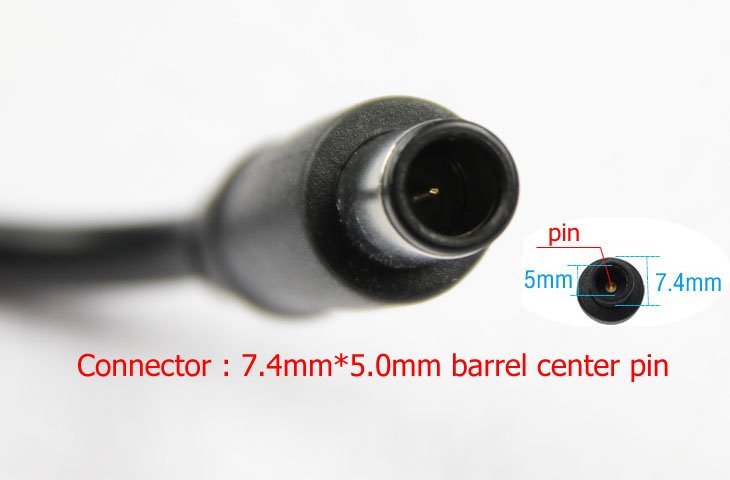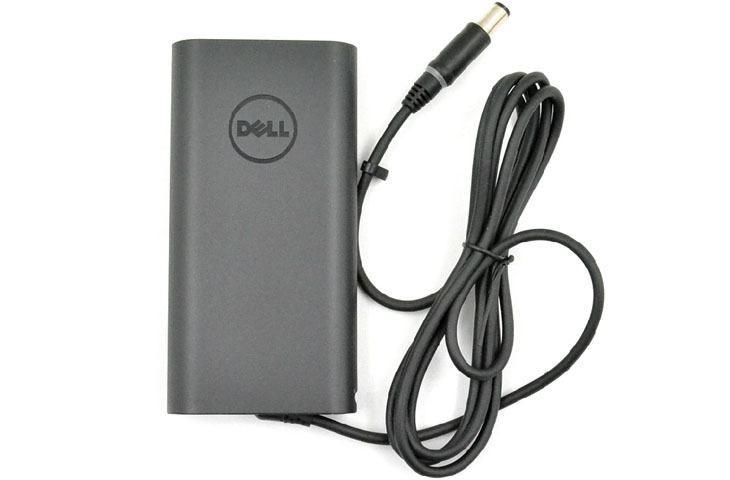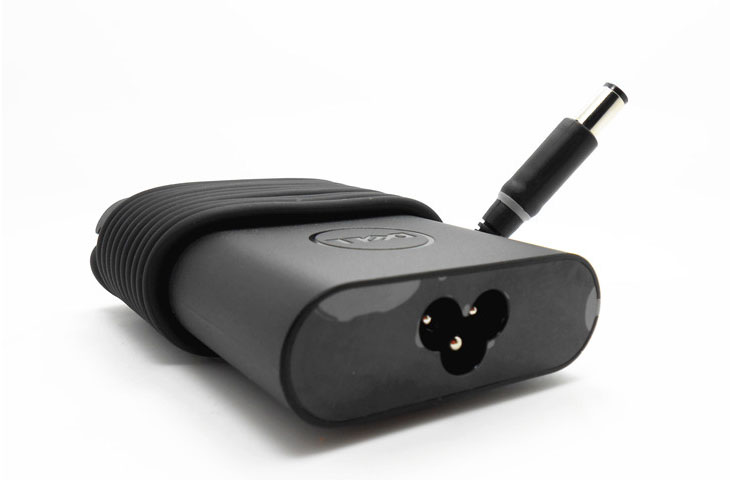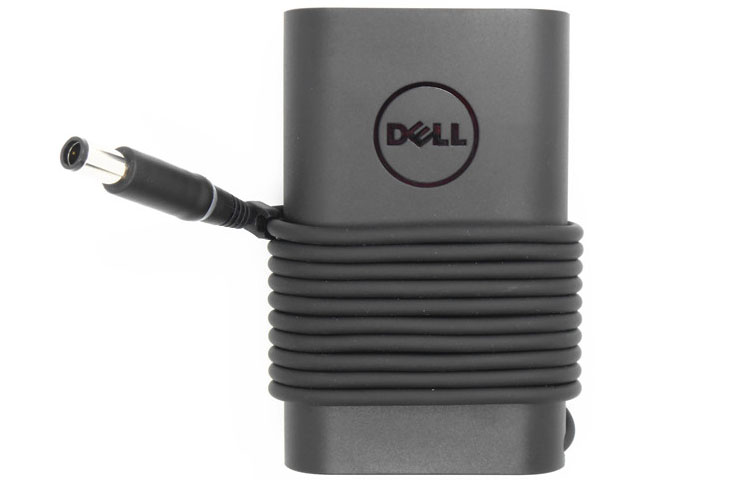 Compatibles Part Numbers
332-1833
450-19041
492-11691
C7VJC
FA90PM139
FA90PM138
FA90PM136
FA90PM131
FA90PM132
FA90PM133
FA90PM135
FA90PM137
LA90NM130
HA90NM130
FA90PM130
FA90PM134
G7MPJ
HH44H
Fit Models
Alienware M11x
Alienware M11x R2
Alienware M11x R3
Inspiron 1120
Inspiron 1150
Inspiron 1200
Inspiron 13 (1318)
Inspiron 1300
Inspiron 13R (N3010)
Inspiron 13z (5323)
Inspiron 14 (1440)
Inspiron 14 (1464)
Inspiron 14 (3421)
Inspiron 1420
Inspiron 14R (5420)
Inspiron 14R (5421)
Inspiron 14R (5437)
Inspiron 14R (N4010)
Inspiron 14R (N4110)
Inspiron 14z (1470)
Inspiron 14z (5423)
Inspiron 14z (N411z)
Inspiron 15 (1525)
Inspiron 15 (1526)
Inspiron 15 (1545)
Inspiron 15 (1564)
Inspiron 15 (3520)
Inspiron 15 (3521)
Inspiron 15 (7537)
Inspiron 1501
Inspiron 1520
Inspiron 1521
Inspiron 1546
Inspiron 15R (5520)
Inspiron 15R (5521)
Inspiron 15R (5537)
Inspiron 15R (7520)
Inspiron 15R (N5010)
Inspiron 15R (N5110)
Inspiron 15z (1570)
Inspiron 15z (5523)
Inspiron 17 (1750)
Inspiron 17 (1764)
Inspiron 17 (3721)
Inspiron 17 (3737)
Inspiron 17 (7737)
Inspiron 1720
Inspiron 1721
Inspiron 17R (5720)
Inspiron 17R (5721)
Inspiron 17R (5737)
Inspiron 17R (7720)
Inspiron 17R (N7010)
Inspiron 17R (N7110)
Inspiron 2200
Inspiron 2650
Inspiron 4100
Inspiron 500m
Inspiron 5100
Inspiron 600m
Inspiron 630m
Inspiron 6400
Inspiron 640m
Inspiron 710m
Inspiron 8200
Inspiron 8500
Inspiron 8600
Inspiron 9200
Inspiron 9300
Inspiron 9400
Inspiron B120
Inspiron B130
Inspiron E1405
Inspiron E1505
Inspiron E1705
Inspiron M101z
Inspiron M4110
Inspiron M5010
Inspiron M5030
Inspiron M5110
Inspiron N4020
Inspiron N4030
Inspiron N5030
Inspiron N5040
Inspiron XPS Gen 2
Latitude 10 (ST2)
Latitude 10 (ST2e)
Latitude 110L
Latitude 12 (7204)
Latitude 120L
Latitude 13
Latitude 131L
Latitude 14 (7404)
Latitude 2100
Latitude 2110
Latitude 2120
Latitude 3330
Latitude 3440
Latitude 3540
Latitude 6430u
Latitude D410
Latitude D420
Latitude D430
Latitude D500
Latitude D505
Latitude D510
Latitude D520
Latitude D530
Latitude D531
Latitude D600
Latitude D610
Latitude D620
Latitude D630
Latitude D630 XFR
Latitude D631
Latitude D800
Latitude D810 (Integrated Graphics)
Latitude D810 (Radeon x600 Graphics)
Latitude D820
Latitude D830
Latitude E4200
Latitude E4300
Latitude E4310
Latitude E5250
Latitude E5400
Latitude E5410
Latitude E5420
Latitude E5430
Latitude E5440
Latitude E5450
Latitude E5500
Latitude E5510
Latitude E5520
Latitude E5530
Latitude E5540
Latitude E5550
Latitude E6220
Latitude E6230
Latitude E6320
Latitude E6330
Latitude E6400
Latitude E6400 ATG
Latitude E6400 XFR
Latitude E6410
Latitude E6410 ATG
Latitude E6420
Latitude E6420 ATG
Latitude E6420 XFR
Latitude E6430
Latitude E6430 ATG
Latitude E6430s
Latitude E6440
Latitude E6500
Latitude E6510
Latitude E6520
Latitude E6530
Latitude E7240
Latitude E7440
Latitude L13
Latitude ST
Latitude X1
Latitude XT
Latitude XT2
Latitude XT2 XFR
Latitude XT3
Latitude Z
Precision M20
Precision M2300
Precision M2400
Precision M4300
Precision M4400
Precision M4500
Precision M4600
Precision M4700
Precision M50
Precision M60
Precision M6300
Precision M6400
Precision M65
Precision M70
Precision M90
Studio 1457
Studio 1458
Studio 14z (1440)
Studio 15 (1535)
Studio 15 (1537)
Studio 1536
Studio 1555
Studio 1557
Studio 1558
Studio 1569
Studio 1735
Studio 1737
Studio 1745
Studio 1747
Studio 1749
Studio XPS 13 (M1340)
Studio XPS 16 (1640)
Studio XPS 16 (1645)
Studio XPS 16 (1647)
Vostro 1000
Vostro 1014
Vostro 1015
Vostro 1088
Vostro 1220
Vostro 1310
Vostro 1320
Vostro 1400
Vostro 1440
Vostro 1500
Vostro 1510
Vostro 1520
Vostro 1540
Vostro 1700
Vostro 1710
Vostro 1720
Vostro 2420
Vostro 2510
Vostro 2520
Vostro 3300
Vostro 3350
Vostro 3360
Vostro 3400
Vostro 3450
Vostro 3460
Vostro 3500
Vostro 3550
Vostro 3555
Vostro 3560
Vostro 3700
Vostro 3750
Vostro A840
Vostro A860
Vostro A90
Vostro V13
Vostro V130
Vostro V131
XPS 10
XPS 12
XPS 13
XPS 14 (L401X)
XPS 14 (L412z)
XPS 14 (L421X)
XPS 15 (L501X)
XPS 15 (L502x)
XPS 15 (L521X)
XPS 15z
XPS 17 (L701X)
XPS 17 (L702X)
XPS M1210
XPS M1330
XPS M1330 (PRODUCT) RED
XPS M140
XPS M1530
XPS M170
XPS M1710
XPS M1730
XPS M2010